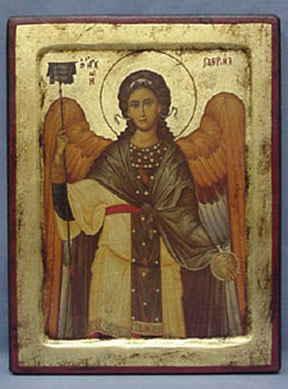 In the name of Jesus, we plead the Blood of Jesus upon ourselves, our loved ones and those for whom we are praying. In the name of Jesus, we ask You, Lord, to dispatch Your holy angels to fight with us and for us against the enemy. Just as you sent help to the prophet Daniel, send us angelic warriors to occupy the enemy and enable the answers to our prayers to come through.
We pray especially against any obstacles placed by the enemy to keep our prayers from being answered. Let Your holy angels wield their swords to penetrate the darkness and break through any bondage or obstacles to our prayer.
We pray confidently that having sent Your holy angels to the aid of Daniel, You will send them to help us as we call upon them now. We make this prayer in the name of Jesus. Amen.
Prayer composed by Al Mansfield