Prayers for the Conference
Please pray these prayers of intercession daily for a fresh outpouring of the Holy Spirit on all groups and activities of the Catholic Charismatic Renewal in the region. Pray especially for the largest event: The Southern Regional Conference of the Catholic Charismatic Renewal.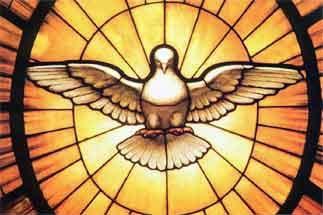 Come Holy Spirit, fill the hearts of Your faithful and kindle in them the fire of Your love. Send forth Your Spirit, and they shall be created. And You shall renew  the face of the earth. Let us pray.
O God, Who did instruct the hearts of the faithful by the light of the Holy Spirit, grant us in the same Spirit
to be truly wise and ever to rejoice in His consolation, through Jesus Christ our Lord.
Amen
Ancient Prayer to Our Lady
We fly to thy patronage, O holy Mother of God. Despise not our petitions in our necessities but deliver us from all dangers, O ever glorious and blessed Virgin.
Amen.
Memorare to St. Joseph
Remember, most pure spouse of Mary ever Virgin, our loving protector St. Joseph, that never has it been heard that anyone asked your protection or sought your aid without being helped. With this confidence we come before you. We fervently recommend our intention to you. Despise not our prayer, foster father of the Redeemer, but graciously hear it. Amen.