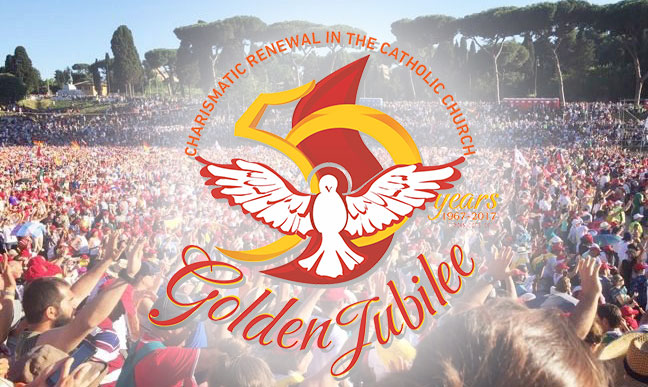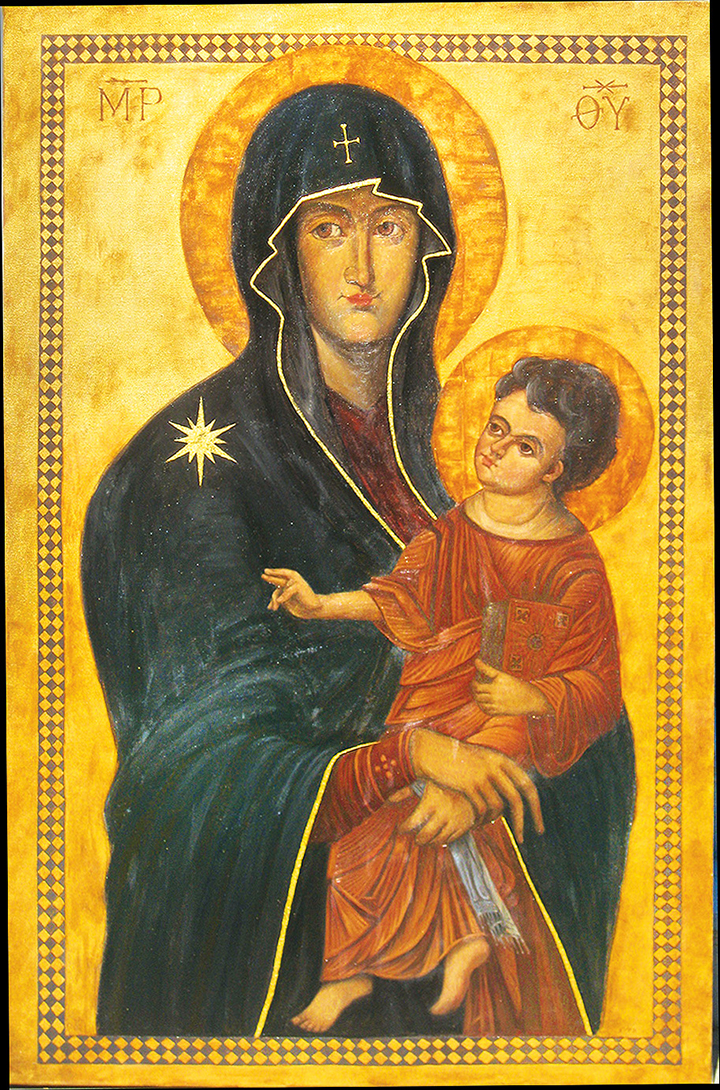 Prayer by Bishop Alberto Taveira Correa on May 31, 2017, Feast of the Visitation at St. Mary Major Basilica, Rome for the Golden Jubilee of the Catholic Charismatic Renewal.
read more
Click on the image below to view a gallery of photos from the Jubilee celebration in Rome, 2017.
June 5, 2017 While affirming the Catholic Charismatic Renewal on the feast of Pentecost, Pope Francis was also nudging it to recover more of its social dimension. In defining the renewal in three-fold terms as baptism in the Spirit, praise, and service of humanity, he...
read more
"The Lord would remind us that the water is flowing, that the water is flowing from his side, that it's flowing from his temple, that it's bringing a refreshment, that it's bringing a renewal, that the water is gathering a momentum; it's the water of life for the world, it's the water that brings refreshment to those who are thirsty. The Lord says, are you thirsty? Are you thirsty? Do you thirst for me? Because my world is dry, my world is a desert, but my water is flowing. My water of life is flowing upon you, upon your church and out to the world."
"The Lord is letting me feel his heart for you. What the Lord is saying is, I long for your love. I long for your love. There's nothing I want more, there's nothing I more preciously desire, there's nothing I value more than your personal love for me, than your personal friendship, than your personal loyalty. There's nothing I want more than your love for me. I'm longing for your love."
"Brothers and sisters as we were praying in the Spirit the Lord gave me a word and it was this: Lift up your eyes and see, that the fields are white for harvest. And if you would obey me, and if you would obey the prompting of my spirit, you will yet see, infinitely more than you can ask or imagine. You will yet see the power of my spirit descend upon the human race. I tell you, the fields are white for harvest, but I need your obedience, I need your docility, I need your faith, and you will yet see marvels that will astound you, infinitely more than you can ask or imagine, for the glory of my name."